Welcome to my first "Picks of the Week", a new weekly feature on the blog.  Each week I will be presenting a curated selection of the best and most unusual wedding and/or engagement rings available online.  I hope to give you some inspiration in your search for the perfect ring!
You may think of Etsy as the ultimate place to shop for a gift for your quirky sister- the perfect place to pick up a silk screened tote bag, or vintage party dress, for her birthday perhaps, but it can also be a great place to find your wedding or engagement ring.  If you don't mind slogging through thousands and thousands of listings of highly uneven photographic quality, you can find a great selection of handmade artisan and vintage and antique jewelry.  Here I've saved you the trouble.
BARGIN RINGS
While I don't usually recommend silver wedding rings, (because of the softness of silver, they will not wear well over time) these initials carved in tree bark rings are beyond cute for the young couple on a tight budget.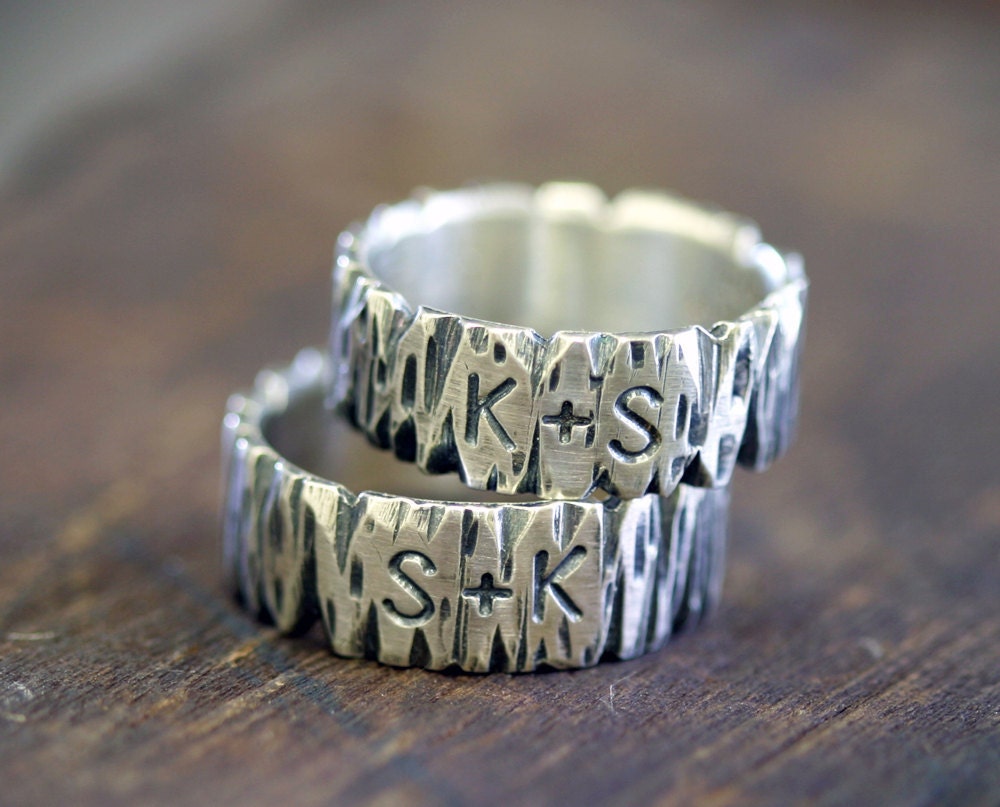 (Tree Bark Sterling Silver Personalized Band Ring $104 from San Diego based Monkeys Always Look)
MID-RANGE RINGS
Based in Israel, Dinar Jewelry has a large collection of wedding rings with gorgeous and unusual textures and patterns, like their "'Pomegranate" style below.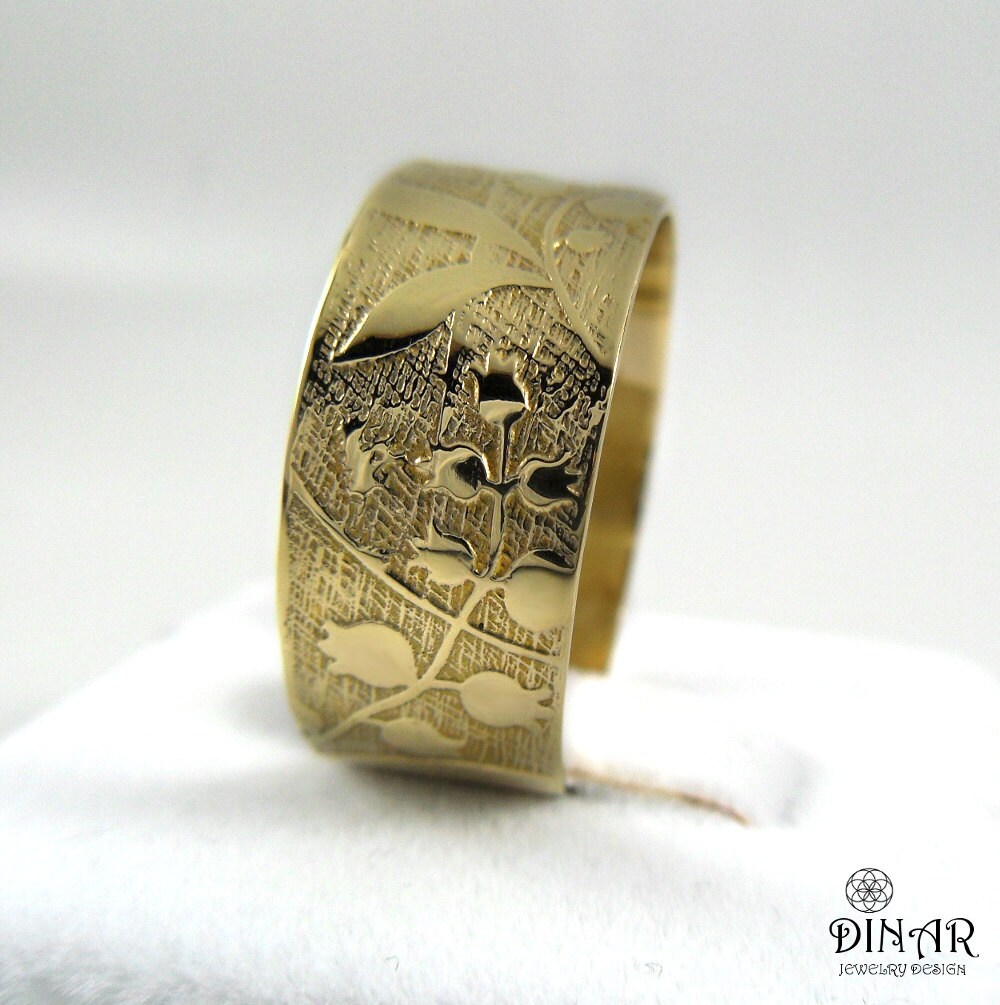 ($659 in 14K yellow or white gold from Dinar Jewelry)
Suitable for both men or women, this faceted 14K gold band from Studio Baladi is thoroughly modern.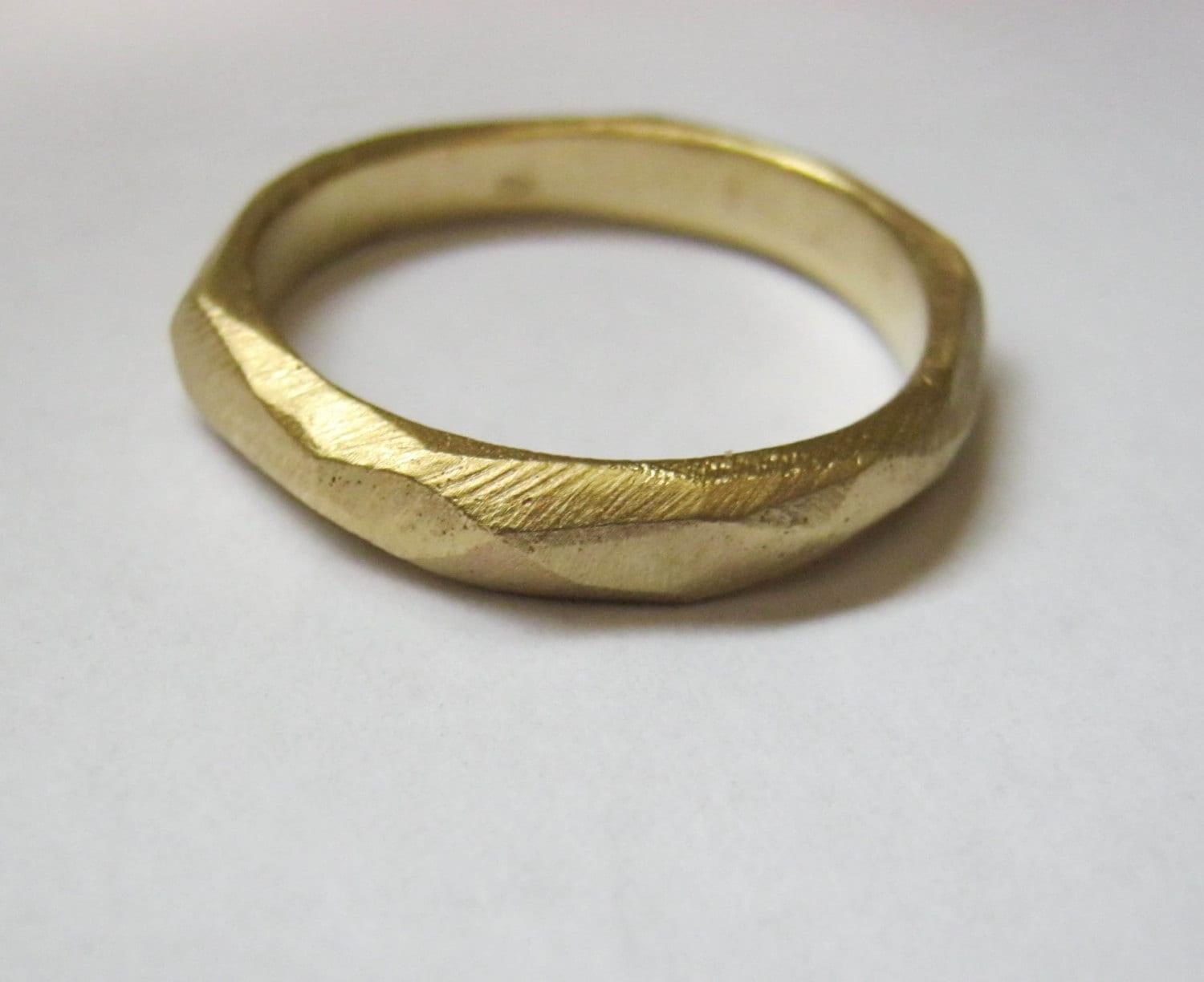 ($470 from Studio Baladi)
I've talked before about how rubies and sapphires can make great alternatives to diamonds in engagement rings, and the same is true of wedding bands.  I'm pretty sure someone will quickly snatch up this antique rose gold beauty with lovely engraving from SIT Fine Jewelry.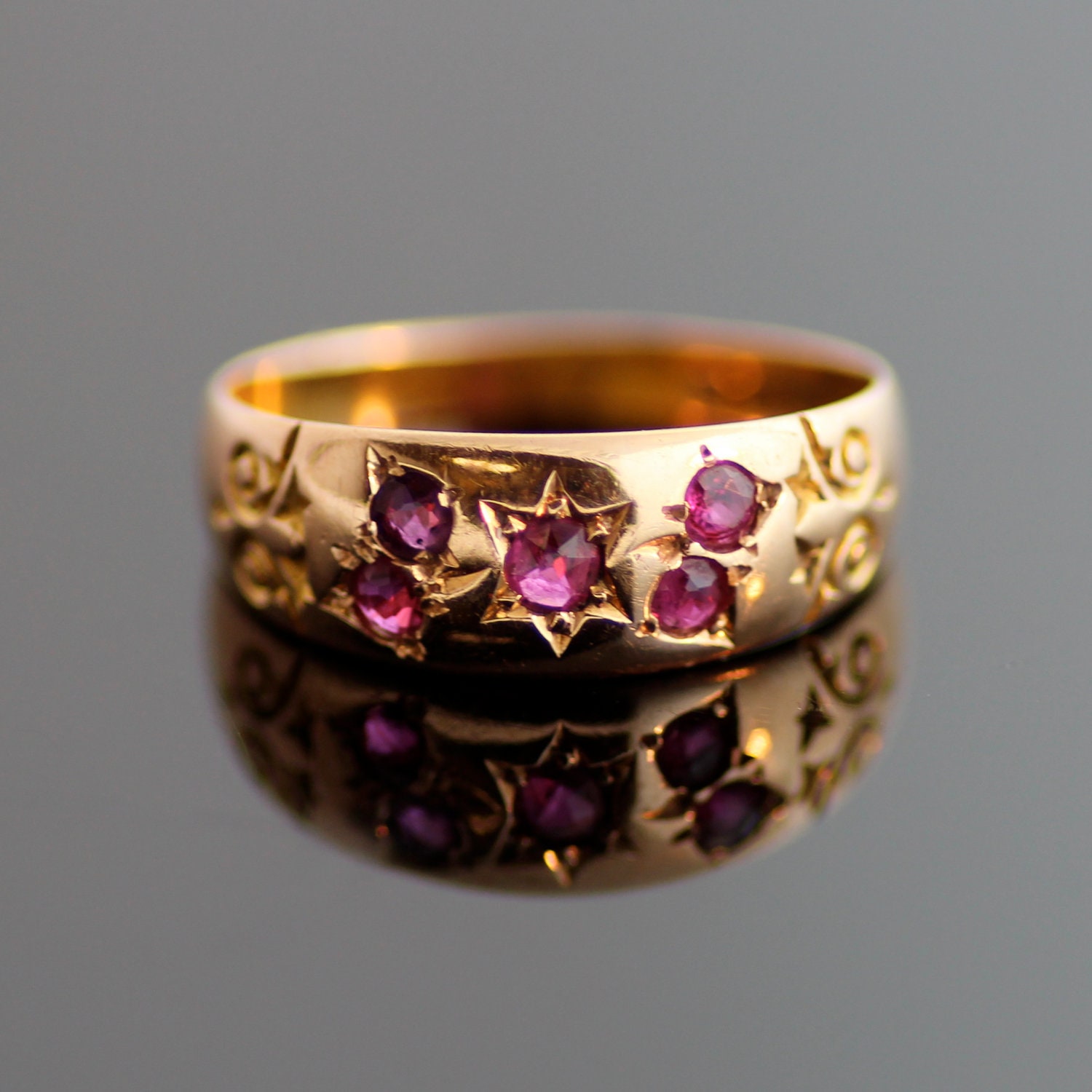 ($695 from SIT Fine Jewelry)
If you still prefer diamonds, this pretty Art-Deco ring in platinum from my father's shop, might be the way to go.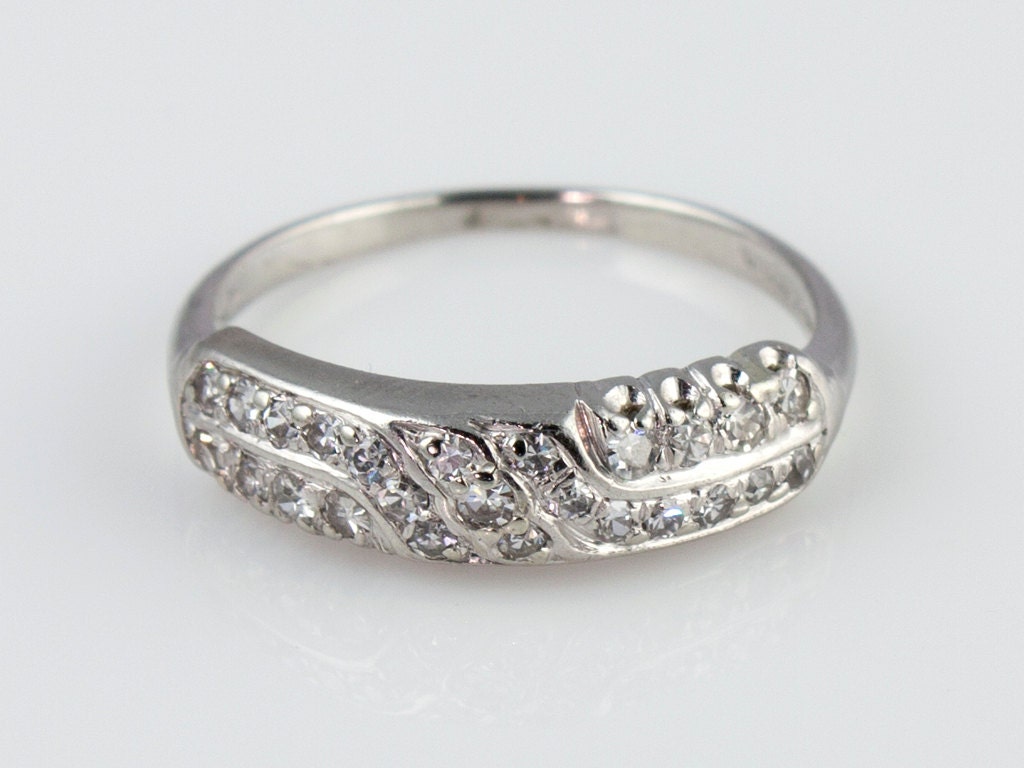 ($650 from Four Winds Designs)
HIGH-END RINGS
I love the rose gold and diamond combination in this modern eternity wedding ring from LA based Studio 1040.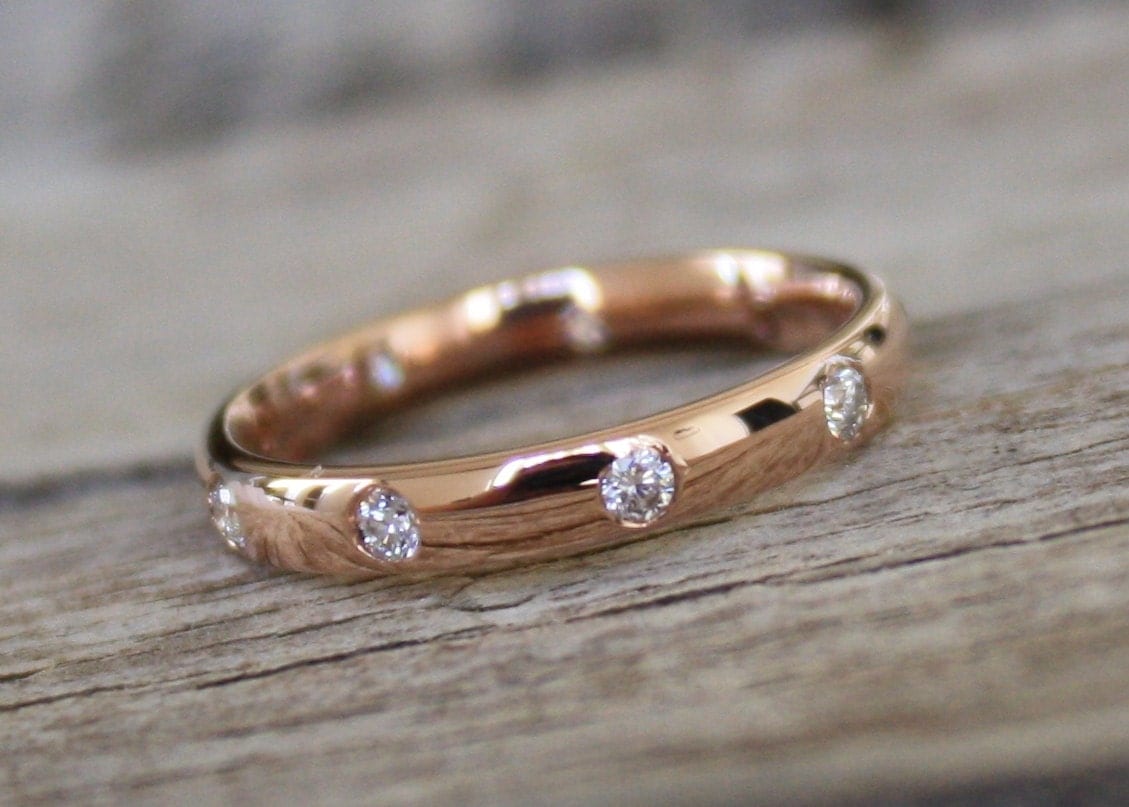 ($780 from Studio 1040)
Adzias Jewelry Atelier can engrave your loved ones fingerprint into the inside of this wedding band- a little hidden meaning to carry with you always.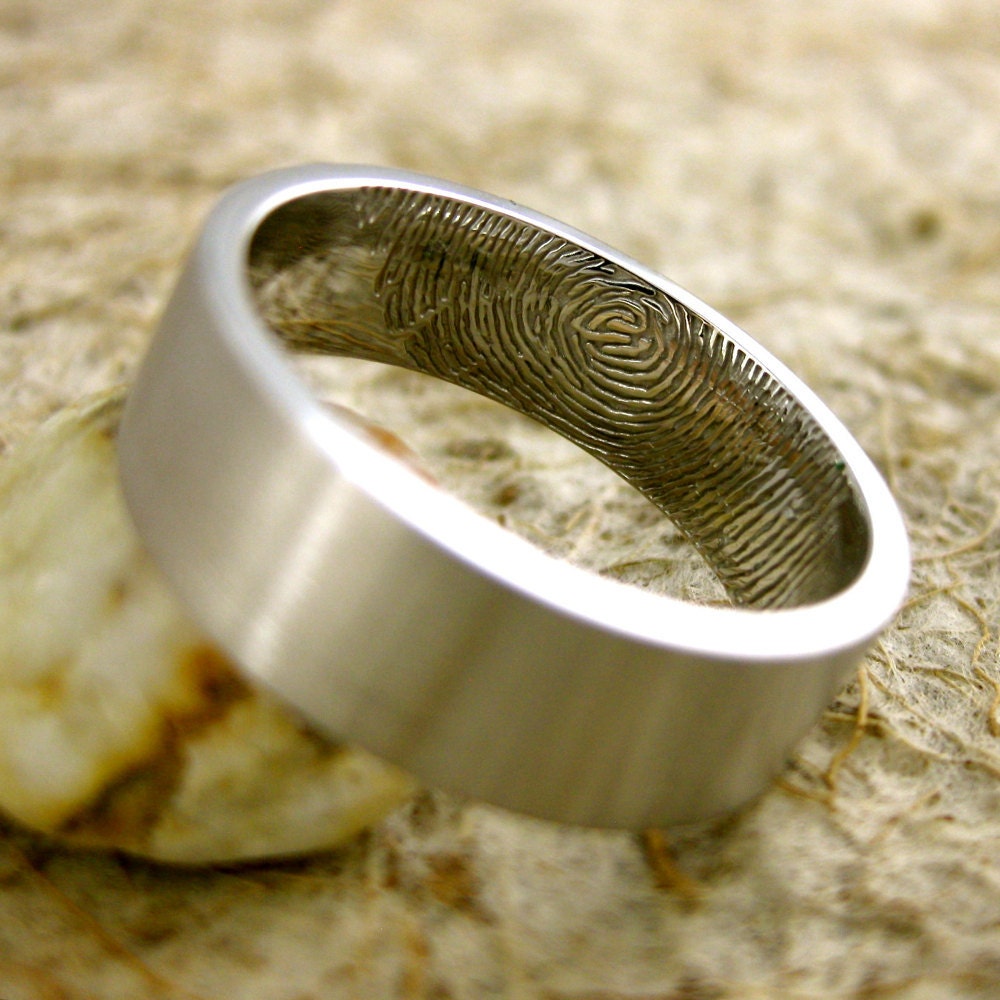 ($1,540 in 14K white gold from Adzias Jewelry Atelier)